Work on Alpha Hole Prison is Humming Along!
---
Hey Awesome People! A huge thanks to everyone who's supporting our PreOrder Campaign for Alpha Hole Prison. We're still hoping to get to $10,000 by August so we only have to seek $40,000 in our Kickstarter ("only" yeah right).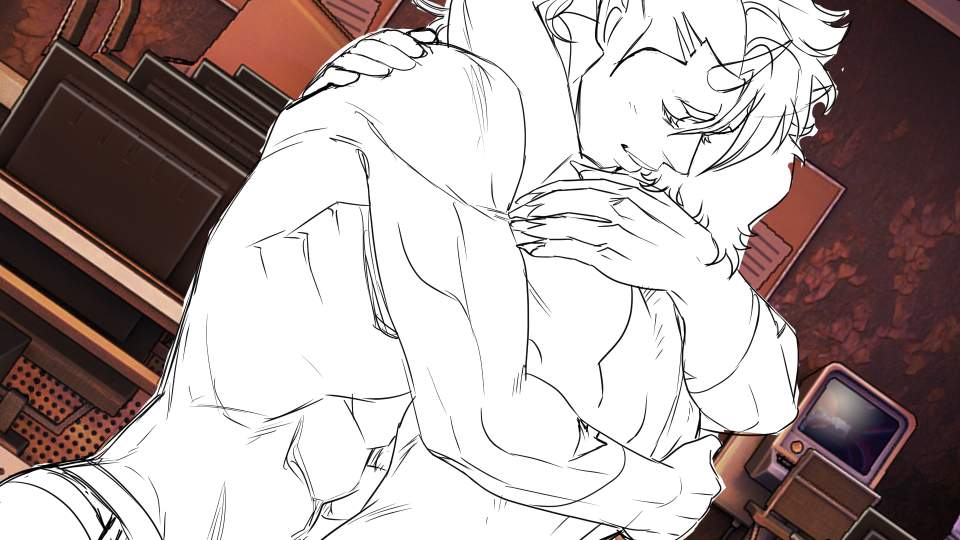 Reaver Hugging Miguel rough line art.
Here's your progress update for June! A few days ago we finished the script for Alpha Hole Prison! This was a huge undertaking that began in August of 2019! The end result is a game of over 317,000 words! For perspective, 10,000 words is around 1 hour of game play. To Trust an Incubus was around 150,000 words. Alpha Hole Prison is AT LEAST twice as long as that flagship game!!!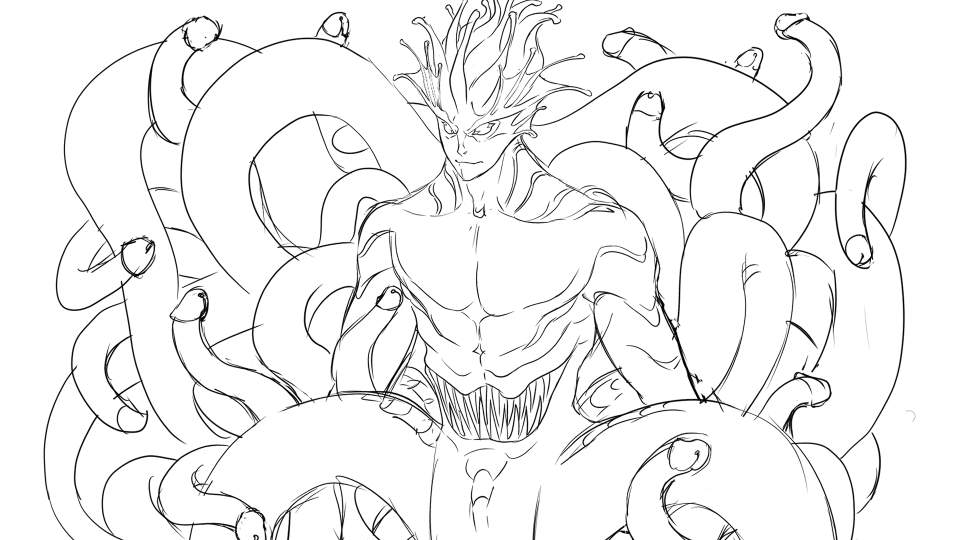 First Draft of the Hallway Monster
What about art? We have the art work for the Maximus Route and the Rexillator Route! Our awesome artists are now working on the Reaver Route. Progress is moving along, but we have a huge way to go! This game will have around 700 images if you include the animation frames.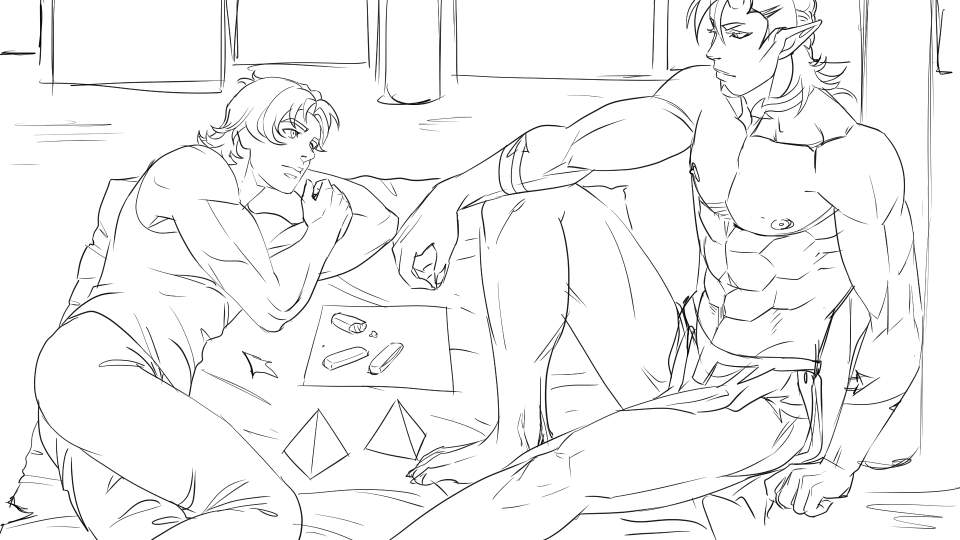 A moment of privacy for Miguel and Reaver--rough sketch.
We have two teams at Y Press Games. One of our programmers, editors, and writer/artists Studio Kosen are working on Mister Versatile. The same programmer is working on Alpha Hole Prison, with a different editor, a different writer, and several artists. So even though we are working on two projects at once, nothing is slowing down the development of Alpha Hole Prison.
Programming of the Maximus route is happening now! We are on track for an on-time release, but hey--you already know that!
Files
AlphaHolePrisondemo-1.0-pc.zip
416 MB
Jun 21, 2020
AlphaHolePrisondemo-1.0-mac.zip
399 MB
Jun 21, 2020
AlphaHolePrisondemo-1.0-linux.tar.bz2
397 MB
Jun 21, 2020
Get Alpha Hole Prison Demo Game