Dear Monster Gorgeous BL Kickstarter
---
Hi Everyone,
We hope you enjoyed Alpha Hole Prison, and our huge paid DLC 'UnFinished Business' starring Viz-Goth and Reaver. Here's what we're up to right now:
Our Kickstarter for Dear Monster is now live. http://kck.st/3qHJpEr This is our biggest Kickstarter yet, and we'll need your help if we want the Slagathor sexy orc DLC, or full voice acting! We're in a major slump right now. Your support would really be appreciated.
Play the NSFW demo and support our Kickstarter here: http://kck.st/3qHJpEr
Allen thought he had his life all figured out. He just graduated university and was headed off to med school.
Then a strange letter arrives from a grandfather he never knew. He's pulled onto a new path toward a strange mansion filled with even stranger creatures.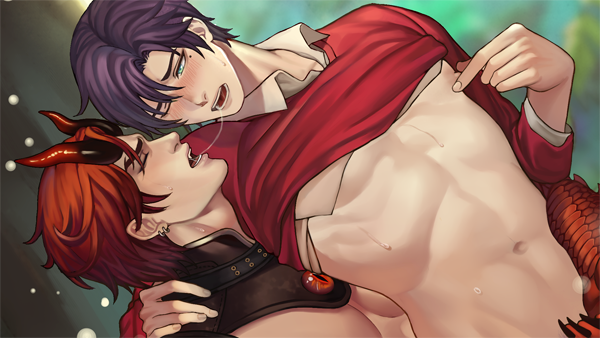 These fantasy beings shouldn't even exist–and yet, they're somehow familiar. Allen has no time for mysteries, but when he tries to leave he realizes he's trapped, and so are the magical monsters!
Allen must solve the mystery of his own past while learning magic by "bonding" to one of the fantasy creatures. Otherwise he'll never get free!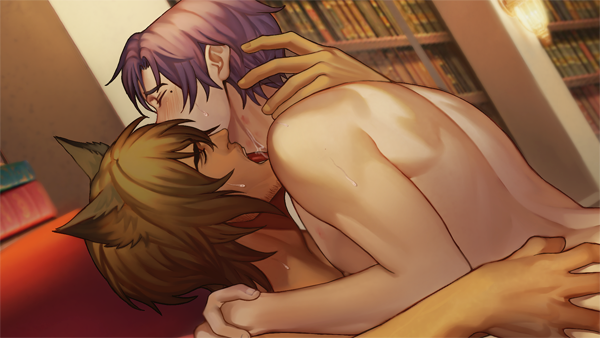 A NSFW tale of magic and love between man and monster with art by the famous bara artist Jouvru! Will Allen escape the magical mansion and continue the life he planned–or has his entire world been turned upside-down?
Featuring
Featuring Animated 3D Character Sprites
Static Sprite Option for Slower Computers
Includes 34 CGs by the Esteemed Artist Jouvru!
Four Routes with a Fifth Route Possible as a DLC!
A Beautiful Original Sound Track of 15 Songs!
Over 150,000 Words of Story!
Numerous NSFW CGs Throughout!
16 Possible Endings!
Press 'v' to Have Dialogue Read Out Loud
GO HERE to play the NSFW Demo Game!
Get Alpha Hole Prison Demo Game