Support Alpha Hole Prison
---
Hi Everyone!
First off, Mister Versatile ended with $35,500! Do you know what that means? We made more on the Mister Versatile Kickstarter during Covid-19 than we did on Morningdew Farms during the peak of the economy! That was amazing! Thanks to all of you who supported us, thanks to all of you who plan to support us in the future, and thanks to everyone for putting up with my advertising for the Kickstarter!
Studio Kosen is handling most of the work to create Mister Versatile, and are humming along at a rapid pace. They're on track to get the game out early. That means our core team is free to focus on our in-house project, Alpha Hole Prison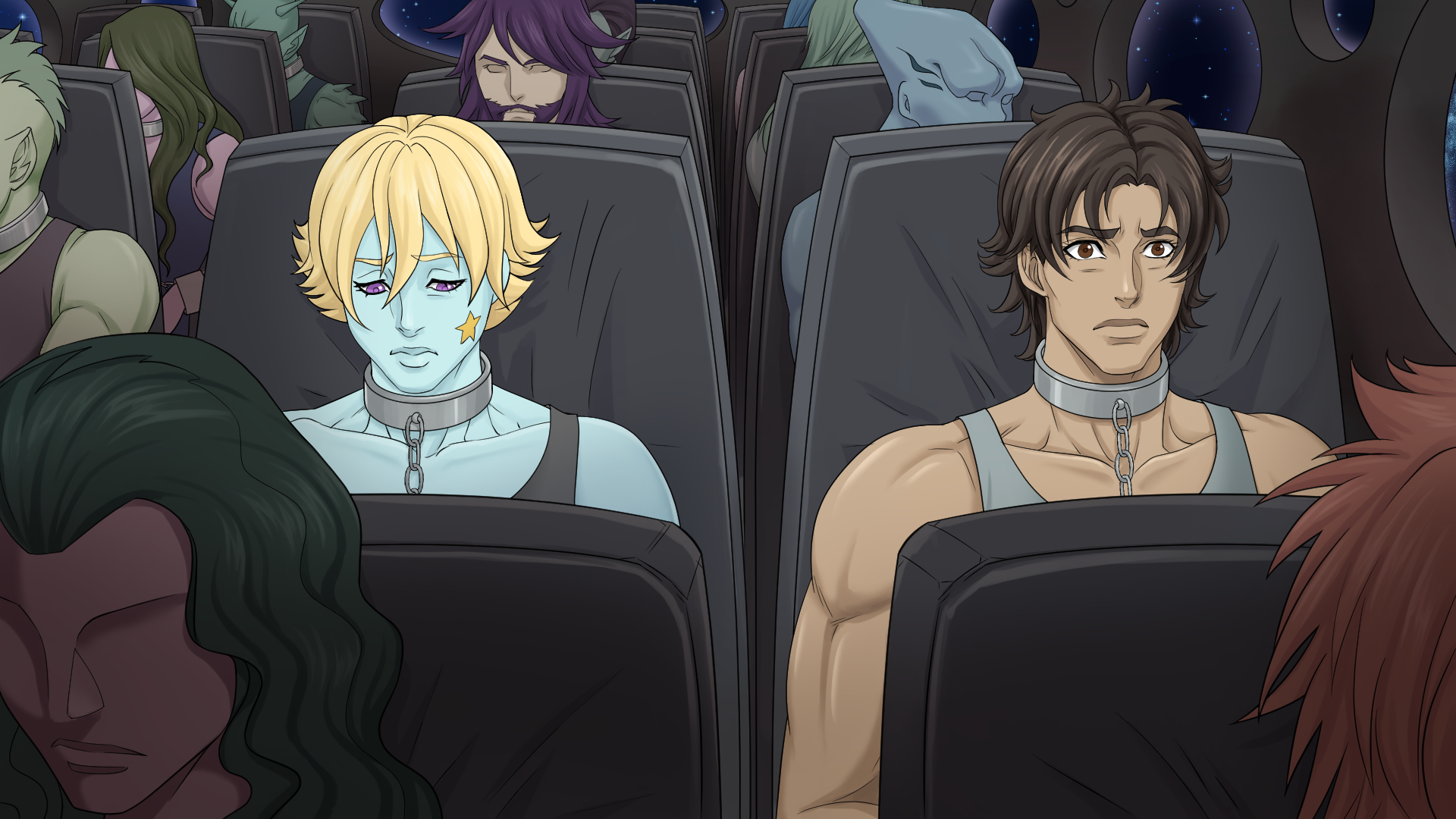 Alpha Hole is a huge project for us. It's about thrice the size of To Trust an Incubus, and has animated sex scenes, something we've never pulled off before. You can download the demo game here to check it out: https://ypressgames.itch.io/alpha-hole-prison-demo
This huge game comes with a huge price tag: $50,000.
Now, Y Press Games isn't a struggling company by any means. We pay our creators well and we keep a cash reserve--but it's not even close to what we'll need to make this game.
We never start a Kickstarter until all the rewards for the prior Kickstarter are delivered, but with Covid-19 and with the huge amount of money we need for this game, we had to start crowdfunding as early as possible.
We've started this two ways:
1. An Itch.io campaignwith numerous rewards to pick from.
2. A Patreon where you can make monthly payments toward the perk you want.
All the money earned in this early campaigning will be deducted from the $50,000 goal for when we launch the Kickstarter. It will be a lot easier to have a successful Kickstarter asking for $20,000 instead of $50,000.
The Itch.io campaign will run until July or August. The Patreon will continue indefinitely. You can store savings up to get perks on our next games once you get what you want from Alpha Hole. We always put out one gay game a year unless there's a catastrophic problem. In which case we would be completely transparent with you--we always are!
Please consider supporting Alpha Hole Prison. These regular Itch payments are what we're using to pay our artists. If you want to wait until the Kickstarter, because you know we'll need a huge push then, consider one of the tiers on the Patreon that is not for Alpha Hole Prison. You can pledge $5 or $15 to start saving up for our next game.
Get Alpha Hole Prison Demo Game