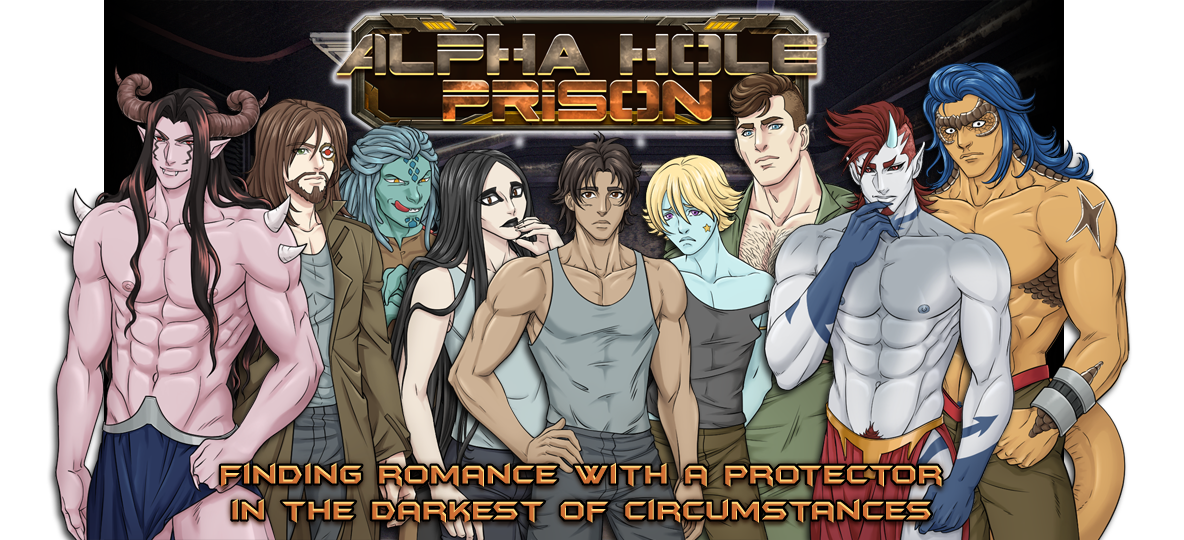 Alpha Hole Prison - Adults Only 18+ BL, Yaoi, Gay, Bara Visual Novel / Dating Sim
Alpha Hole Prison Bonus Content!
---
Hi Everyone!
We've been adding scenes for our high-dollar crowdfunding backers. The final scene was just added today!
To make it easy for players to find these, we've added them all to the Blooper Room. Just click 'VIP Scenes' from the menu. These scenes can be found organically in the game also.
Fans of To Trust an Incubus (another game we put out) may just recognize one of the characters in our latest bonus scene!
In other news, there is another DLC in the works featuring Viz-Goth and Reaver. This paid DLC will be the length of a typical game route and continue the Alpha Hole Prison narrative. Keep an eye out for it!
Get Alpha Hole Prison - Adults Only 18+ BL, Yaoi, Gay, Bara Visual Novel / Dating Sim