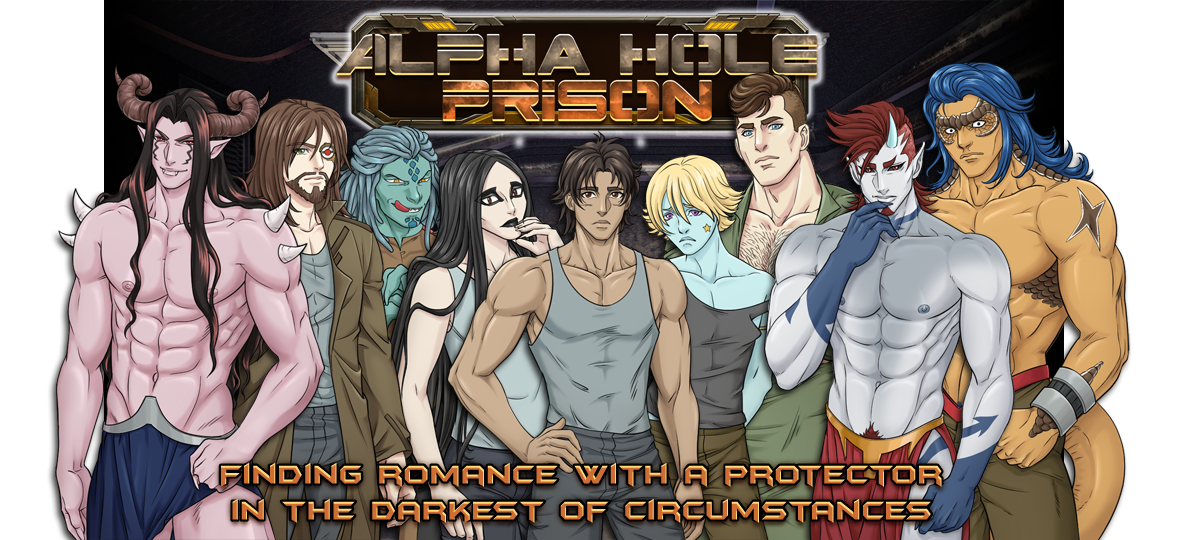 Alpha Hole Prison: UnFinished Business
A downloadable asset pack for Windows, macOS, and Linux
STOP! This is not a standalone game. You must have the most recent update of the Alpha Hole Prison Base Game to install this DLC!
We created this DLC page so that people who already own Alpha Hole Prison can get the DLC without paying extra. This is a .rpa file that must be dragged into the game folder of your Alpha Hole Prison files to work. This file does not work without the most recent update of the Alpha Hole Prison base game.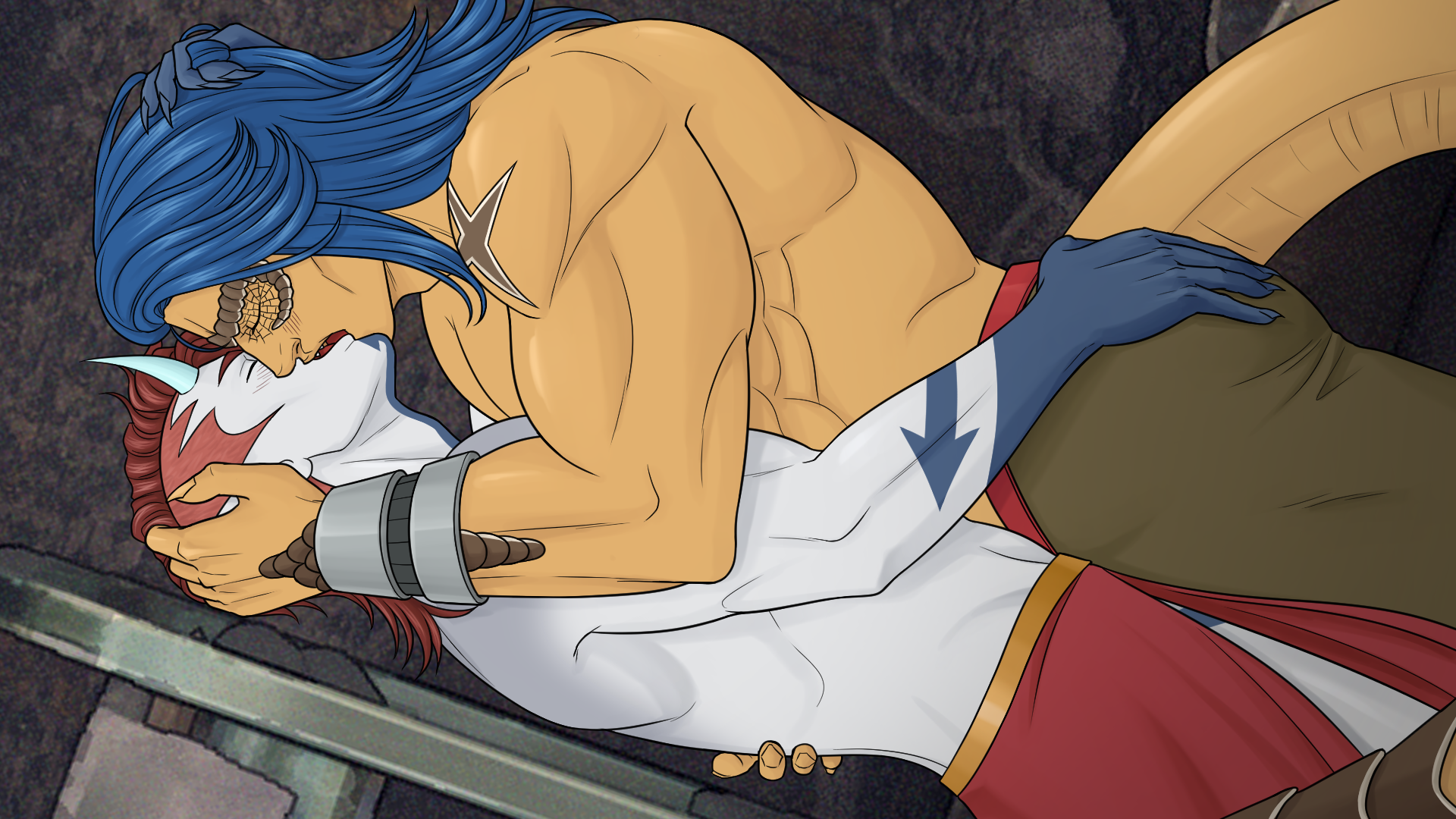 Viz-Goth and Reaver have unfinished business. When Miguel is released, leaving his lover Viz-Goth behind, he asks Reaver to watch over him. Reaver wants nothing to do with his former tormenter, but if it wasn't for Miguel, Viz-Goth still wouldn't have a conscience. Reaver grudgingly agrees.
After the decades of torture Viz-Goth inflicted on Reaver, he has no right to ask for forgiveness. The love Viz-Goth feels for Reaver torments him, especially since he knows it will never be returned. Or could it?
This DLC wraps up the unfinished business between Viz-Goth and Reaver after Miguel's release in the Viz-Goth route of the main game. Can Viz-Goth and Reaver ever reconcile? What would it take for forgiveness and even love to develop between them? Or, perhaps Viz-Goth is better off staying with the friend whom he never hurt: Xenoskar.
Focus on life in Alpha Hole after Miguel's release. There's unfinished business resolved between Viz-Goth and Reaver, Rexillator and Reaver, Rexillator and Viz-Goth, Viz-Goth and Xenoskar, Rin-Timber and his Goddess, and Reaver and Deloment. Your choices will decide the fate of our protagonists.
As Long as a Typical Route in Alpha Hole Prison
Nine Possible Endings
11 New CGs, Several Animated
Three New Characters Introduced
Five New Songs
Several New Sprites of the Main Characters
Several New Backgrounds of the Prison
Go to 'Bonus Content' from the main menu to access this DLC. Press 'v' on your keyboard to have all text read aloud. Press 'h' to turn off the dialogue box temporarily. Ending List:
[1] A Spill in the Factory
[2] No More Bad Memories
[3] Slate Wiped Clean
[4] And Xenoskar Makes Three
[5] Honeymoon
[6] Happily Ever After Again
[7] Whoopsie
[8] Delomite!
[9] Reavillator
To Install:
Download and unzip the most recent version of Alpha Hole Prison. Drag this .rpa file into the Game folder. Click Bonus Content on the main menu to access the DLC.
Purchase
In order to download this asset pack you must purchase it at or above the minimum price of $10.99 USD. You will get access to the following files:
UnfinishedBusiness.rpa
211 MB
Comments
Log in with itch.io to leave a comment.
I keep getting the error "No manager for installer unknown", i have the original game already.
hello, not sure if I did something wrong, but I own the game and it seems that I cannot buy the DLC without paying for it?
How can I play the DLCs on Steam? I always get an Error Message when I try to start both of the DLCs (not available in your country). I'm a backer and I would love to play the DLCs, but I don't want to spend another 40 Bucks on the Itch files...
Hi Mika, I'm sorry Steam is still being stupid about selling adult games to Germany. You can buy the .rpa file here. Then open your Steam Client. Right click Alpha Hole Prison. Click Properties. Click Local Files. Click Browse. Now drag the .rpa file into the Game folder. This should unlock the content for you.
Thank you so much for the quick reply . I'll try that!
Please let us know if there's any problems.
Worked perfectly well! Thanks again! Sorry to bother you with another question... Is it possible to download the Rin-DLC-file on its own? So far I only found it combined with the game file.