Vampire Slave: A Yaoi Visual Novel
Vampire Slave 4 Now Available! The Final Chapter!
---
The riveting final conclusion to Vampire Slave is here! Will Thalos and Dusty survive? Will their love survive? Why is this 4th installment adults only?!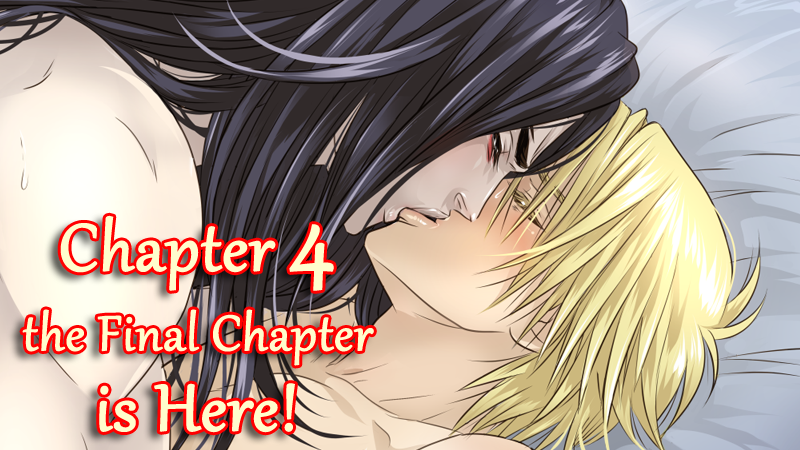 Oh...that's why.
NOTE: You must redownload the base game (chapter 1) and reinstall chapters 2 and 3 for chapter 4 to work! See the download instructions for more information.

The Original Novel, Sound Track, and Art Book are also available now!
Kickstarters Are Hard!
I think we get amnesia every time we run one of these. We forget how hard it was to get funded, and how sick people are of seeing Kickstarters from us. :( We're sick of it too. Dear Monster will be our last one if possible.
In the meantime, we failed to get funding for Hardcore Cruising and are trying again. It's not looking good. We think this second try will be a failure too.
But we'll keep trying to the bitter end. Could you take a look, play the demo, and consider backing us?
Kickstarter has a watered down version of the campaign, but you can see it in all it's NSFW glory here:
https://ypressgames.com/2021/09/27/hardcore-cruising-failed-2nd-chance-kickstarter-live/
Please support us or help spread the word. We really want to make this fun Sex-Positive game!
Files
Original Vampire Slave Novel
2 MB
Sep 28, 2021
Vampire Slave Sound Track.zip
31 MB
Sep 28, 2021
Vampire Slave Art Book
6 MB
Oct 09, 2021
Vampire Slave 1 Windows
247 MB
Oct 14, 2021
Vampire Slave 1 Mac
230 MB
Oct 14, 2021
Vampire Slave 1 Linux
235 MB
Oct 14, 2021
Vampire Slave Chapter 2
32 MB
Oct 14, 2021
Vampire Slave Chapter 3
31 MB
Oct 14, 2021
Vampire Slave Chapter 4
49 MB
Oct 14, 2021
Get Vampire Slave: A Yaoi Visual Novel